Silena - 18 / Oct / 2018
UNSQUASHABLE - For everyone who wants to win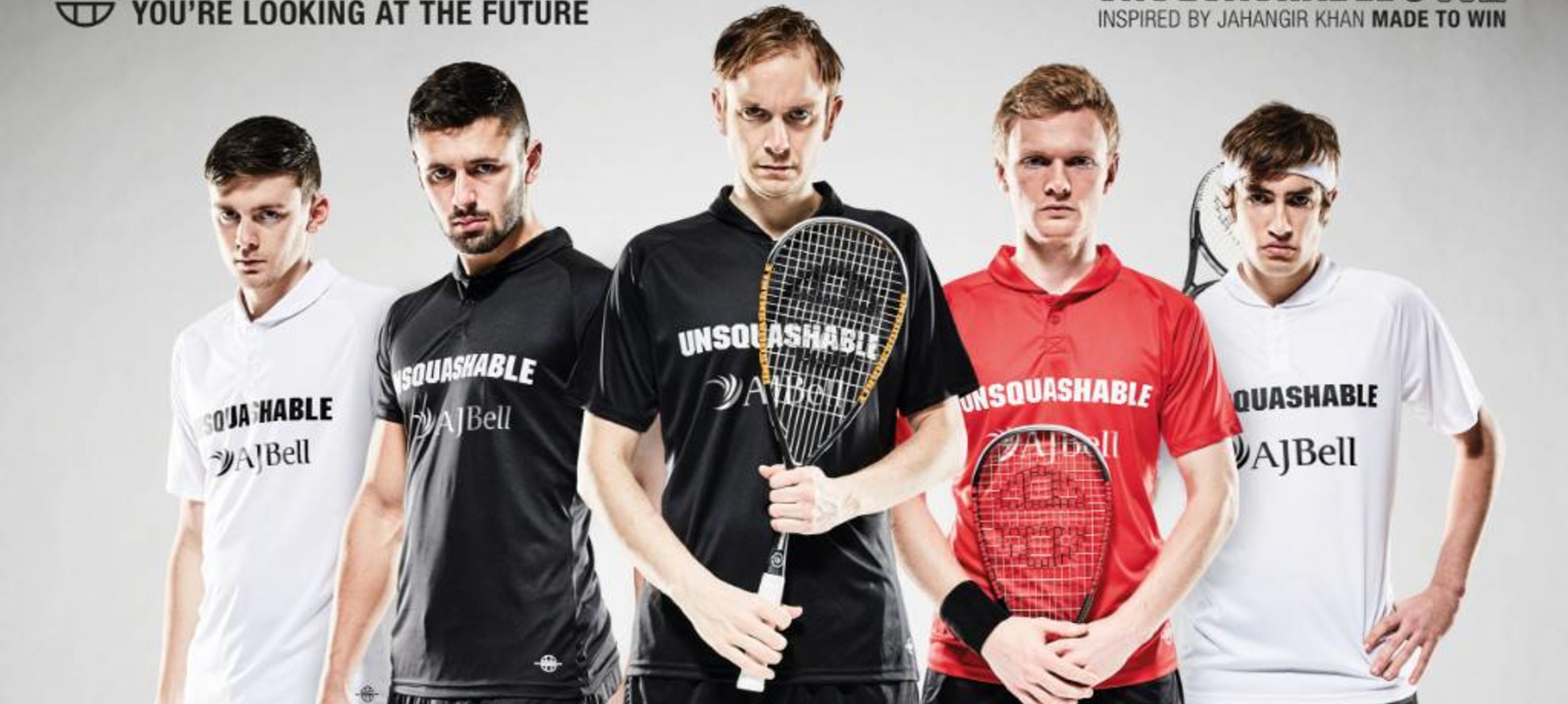 We proudly present you the new collection of UNSQUASHABLE rackets and bags that are exclusively available at Squashpoint in the Benelux. Probably you have come across with the brand lately because it is the choice of a growing number of professional players. However, UNSQUASHABLE is not a newcomer on the market. On the contrary: it is the brand with which the greatest squash legend of all time, Jahangir Khan, achieved his triumphs in the 80´s.

We cannot talk about squash and its history without talking about Jahangir Khan. The Pakistani legend is recognized as the best squash player ever. He is known as an athlete who took the whole sport to a new level and is therefore seen as one of the world's greatest sportsmen in history. Throughout his record-breaking career, Jahangir Khan used only one brand: UNSQUASHABLE.

Inspired by the biggest player ever in the sport, UNSQUASHABLE is the most focused and dedicated brand in squash. UNSQUASHABLE aims to inspire and motivate a new generation of dedicated younger squasher players. No other brand makes such an effort to understand the needs of players as well and to respond to them with the most innovative designs and technologies. In collaboration with Jahangir Khan and current top players James Wilstrop, Sara-Jane Perry and Joel Makin, a completely new collection of top rackets has been designed and is now available at Squashpoint.

What is unique to UNSQUASHABLE is that, unlike other brands, it exclusively focuses on squash. Other brands first develop technologies and designs for tennis rackets and afterwards copy them in their squash rackets. UNSQUASHABLE, in collaboration with the ambassadors and top players who are connected to the brand, investigates which designs, technologies and materials are best for squash. And that is why they manufacture rackets with which professionals can perform optimally and therefore also want to be connected to the brand. As these latest technologies are then applied throughout the entire collection, every squash player, whether recreational or advanced, can benefit from these developments.

This autumn the collection of UNSQUASHABLE squash rackets will be further expanded so that we have a suitable racket for every type of player and for each level. Soon there will also be high performance squash clothing and a stylish headband of this brand.

If you want to know how the top rackets by UNSQUASHABLE are performing in the hands of devoted squash players, keep an eye on this blog, because soon there will be a review of the UNSQUASHABLE Jahangir Khan 555 and the UNSQUASHABLE Y-Tec Pro. So stay tuned!

Let us know below on which rackets you would like to read a review.