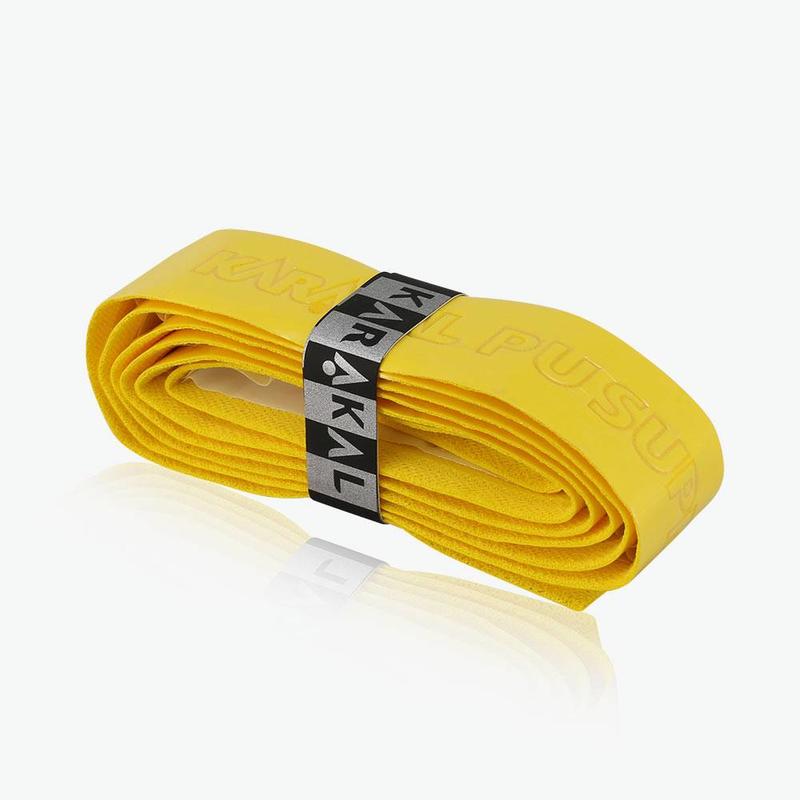 Squash Grips
Squash grips are an essential part of your squash equipment. A good squash grip makes playing easier and comfortable whereas a bad grip combined to a sweaty hand can practically ruin your training or match. There is nothing as annoying as a slippery grip, and it is dangerous, too, as the racket can slip out of your hand. The importance of the grip should not be underestimated because when you have a good grip, it is much easier to control the ball and hit winning shots. A good squash grip absorbs moisture throughout the match or training and makes playing enjoyable.

At Squashpoint we have an extensive range of squash grips in stock. Which grip is the most suitable for you depends on your personal preferences. There are a number of factors to be considered when choosing a grip such as the size of your hand, how much you sweat, the size of the racket handle, how soft you like the grip and how often you like to replace your squash grip.

There are two types of grips and both have their own special function. The basic grip (also known as the replacement grip) works as the base. It is wrapped directly around the handle, and it increases the comfort and shock absorption. The overgrip is applied as a second layer over the basic grip. The overgrip makes the handle slightly thicker and therefore provides a little more comfort. It has a shorter life span and needs to be replaced more often than the basic grip.

There is a wide range of basic grips on the market that vary in thickness and moisture-regulating capacity. The use of an overgrip is not necessary but recommended if you find the handle of your racket too thin. Also, especially active players like to change the grip quite often and replacing the overgrip is much cheaper than replacing the basic grip.

Fortunately, squash grips are not the most expensive part of your equipment and it is worth trying out different brands and types of grips to find out what works best for you. Many players replace the grip immediately after buying a new racket. You can choose to wrap an overgrip over the original grip or to straight away replace the entire grip with a better basic grip and to complement it with an overgrip – whatever works best and results in the best playing comfort. In any case, it is recommendable always to have a spare grip in your squash bag.

At Squashpoint we have both basic grips and overgrips by different brands such as Karakal, Dunlop, Tecnifibre, Prince, Head and Wilson. Karakal basic grips are available individually, in packs of two or three grips as well as in a box of 24 grips. Dunlop, Head, Prince, Wilson and Tecnifibre basic grips are individually packed. We also have a box of 24 Dunlop squash grips in our range. The overgrips usually come in packs of three.
Read more
Read less