Free Shipping over €149 (EU)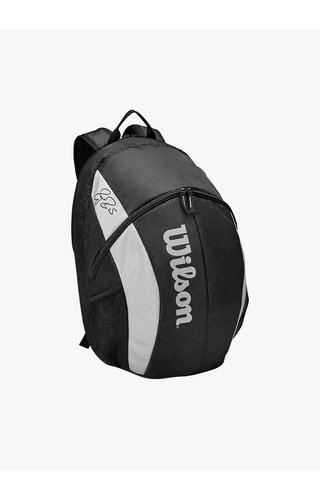 Wilson Federer Team Backpack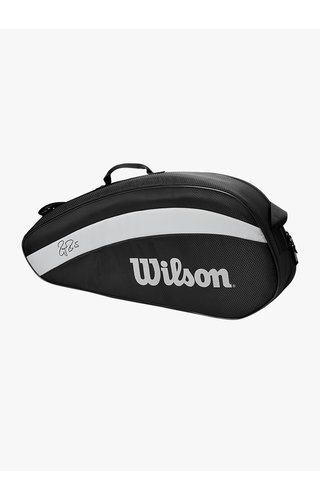 Wilson Federer Team 3 Racket Bag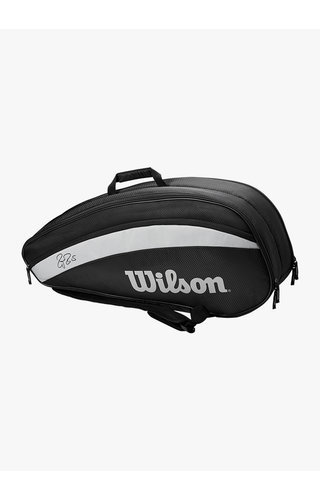 Wilson Federer Team 6 Racket Bag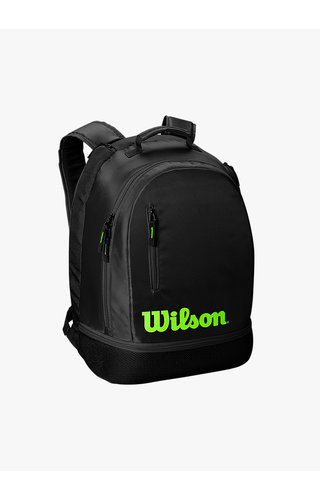 Wilson Team Backpack
Wilson Squash Bag
Many people who play with Wilson also like to buy a matching Wilson squash bag. This is not surprising at all because Wilson stands for quality and style, both in rackets and bags.

Wilson squash bags are available at Squashpoint in various sizes and designs. Besides the popular 3, 6, 9, 12 and 15 racket bags we also have Wilson backpacks. The 3 racket bag is a squash bag where you can store up to three rackets or for example one racket and an extra set of sportswear. These Wilson squash bags are very compact and handy to take with you when you go to the squash centre by bicycle or public transport. The 6 racket bag is big enough to transport all your gear. These Wilson squash bags have two compartments, so you can separate your rackets from, for example, your sweaty clothes or shoes. The zip pockets at the front of the Wilson squash bags are the ideal place for your valuables or accessories such as balls and grips. If you play competitions you might prefer an even bigger bag. In that case, you can choose from 9, 12 or 15 racket bags.

As with other brands, the Wilson squash bags are divided into different lines. The best-selling racket bags at Squashpoint come from the Wilson Advantage line. These bags have a very good price-quality relationship and their timeless design and practicality have made them very popular among our customers. Also the Team and the Tour lines are very popular and offer great bags.

Wilson is one of the biggest brands in squash as well as in tennis. Two of the best tennis players of all time, Roger Federer and Serena Williams, are the figureheads of Wilson.

All Wilson squash bags that we offer at Squashpoint suit well also for other racket sports like tennis and badminton.

At Squashpoint we know that choosing the right squash bag might be tricky. We want to help you by describing the bags as thoroughly as possible. We have also added detailed photos and video clips of various Wilson squash bags in our range. You might also want to try the filters on this page. If you still have questions, please contact us by phone or e-mail. We are happy to help you.

Buying a Wilson squash bag at Squashpoint is easy, fast and completely safe. If the bag does not fully meet your expectations, you can return it and the cost of the bag will immediately be refunded.
Read more
Read less