28 / Aug / 2023
Which Slash racket should I choose?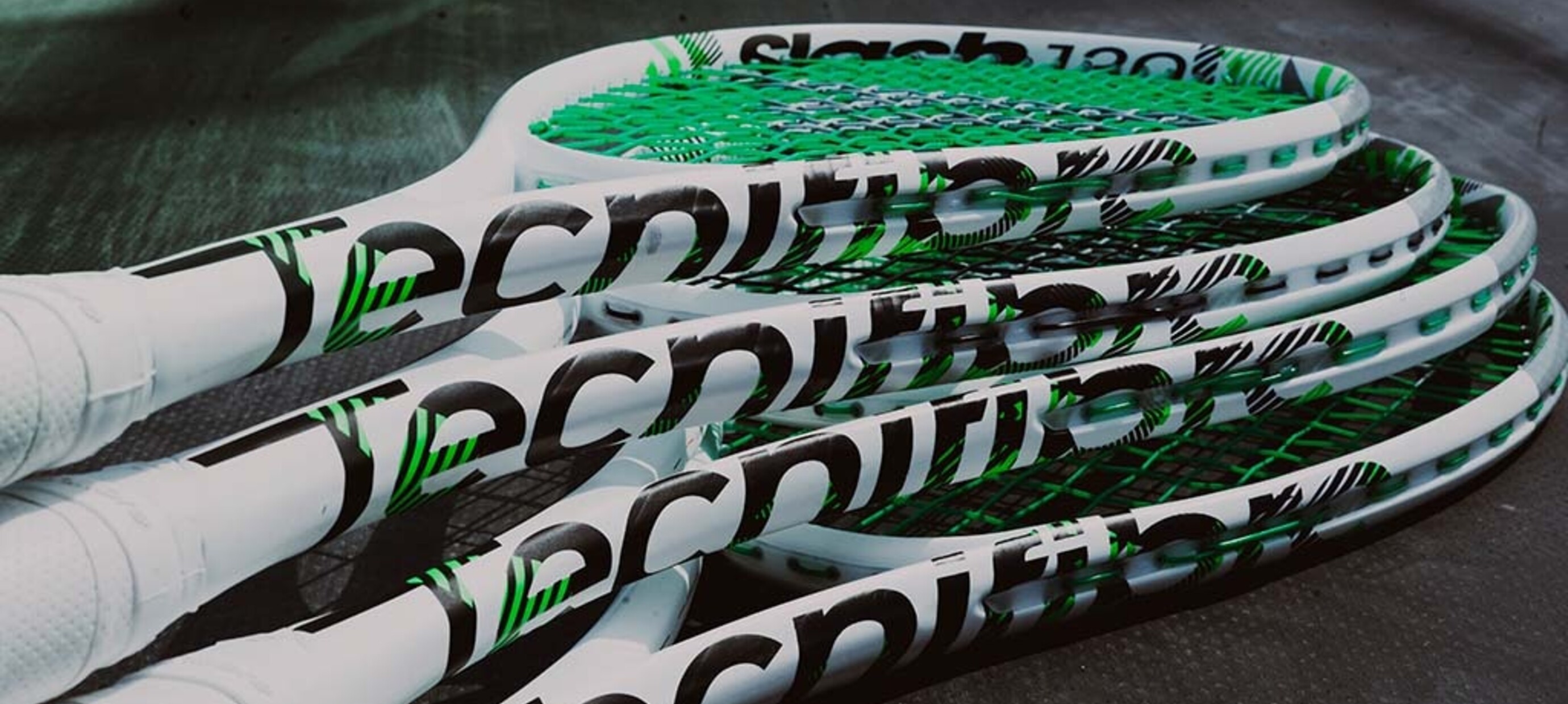 As one of the few brands, Tecnifibre is constantly looking for innovations that allow you to perform better on court. When I got to see and test the new Slash rackets, I was immediately thrilled. Not just another new cosmetic, but a completely new concept that perfectly meets the needs of squash players looking for maximum control in addition to lots of power.


Why choose a squash racket with a bridge
In recent years, we have seen more and more players opt for teardrop-shaped frames, and with the Carboflex models, French brand Tecnifibre is the market leader in this segment. Most of the top players sponsored by Tecnifibre play the Carboflex X-Top rackets, which are hugely popular all over the world and guarantee a great mix of power, speed and manoeuvrability. And yet 2 top players of the new generation are playing with a frame with a bridge. Both Diego Elias (Dunlop Sonic Core Ultimate 132) and Mostafa Asal (Tecnifibre Slash 120) show their skills with a frame that has an opening in the middle.

In collaboration with Mostafa Asal, Tecnifibre has developed the new Slash racket. Mostafa gets a lot of attention both because of his explosive game, it is terrifying how hard he hits the ball, and his eccentric behaviour. The footage that went around the world of Paul Coll staring with his mouth open at Mostafa busting his shirt after winning a rally caused a lot of commotion. There are those who love Mostafa and there are those who find his behaviour offensive. Whatever you think of him, his game is a joy to watch and Mostafa awaits a great future as a player.

The completely new shaft of the Slash frame ensures that the racket is close to the Carboflex models in terms of power and speed. The shaft is particularly streamlined and guarantees plenty of speed. Furthermore, the corners have a angled edge that increases the stability of the frame. Mostafa's signature model, the Slash 120, also has extra reinforcements on the inside to make the racket head even more stable during a stroke.


Choose from 2 different types of racket
There are 2 different constructions. First, there is Mostafa's top model that has a larger opening and thin shaft. The racket head is particularly small with an area of 461 cm2. This racket is extremely suitable for the squash player who, like Mostafa, hits hard easily and also looks for ultimate control in order to place the ball perfectly. Should you want to be able to hit like Mostafa, but do not have his natural strength, Tecnifibre has a racket for you with a thicker shaft and a smaller opening in the middle of the frame. Also, the racket head of this construction is larger and therefore more lively.


Which Slash racket should I choose
You can choose from 4 models:
Tecnifibre Slash 120 --> the lightest racket with the most control and therefore suitable for advanced players who are able to generate sufficient power themselves just like Mostafa
Tecnifibre Slash 125 --> the lightest version of the construction with the thicker shaft and therefore suitable for advanced players who want more speed and power in addition to good control
Tecnifibre Slash 130 --> a slightly heavier frame making it even easier to hit hard and therefore suitable for club players who like to attack with powerfully placed shots
Tecnifibre Slash 135 --> its 135-gram weight means you can hit hard balls effortlessly, making this racket suitable for club players and recreational players who want ultimate power in addition to good control


Watch the video of the new Slash rackets
New Slash rackets come with X-Top technology
All Slash rackets come with X-Top technology. Tecnifibre has recently managed to produce rackets without a bumper and in 2022 we saw this innovation for the first time in the Carboflex models. For anyone who was still sceptical, after a year we can say that the durability of the X-Top rackets is even better than that of rackets with a bumper. Aramid fibres ensure an extremely strong construction and the smooth surface makes it easier to glide the racket along the wall.

If you also want more power and speed, but at the same time sublime control, slash the ball like the phenomenon Mostafa Asal!