01 / Jan / 2020
Recharge your batteries with Paul Coll's power pancakes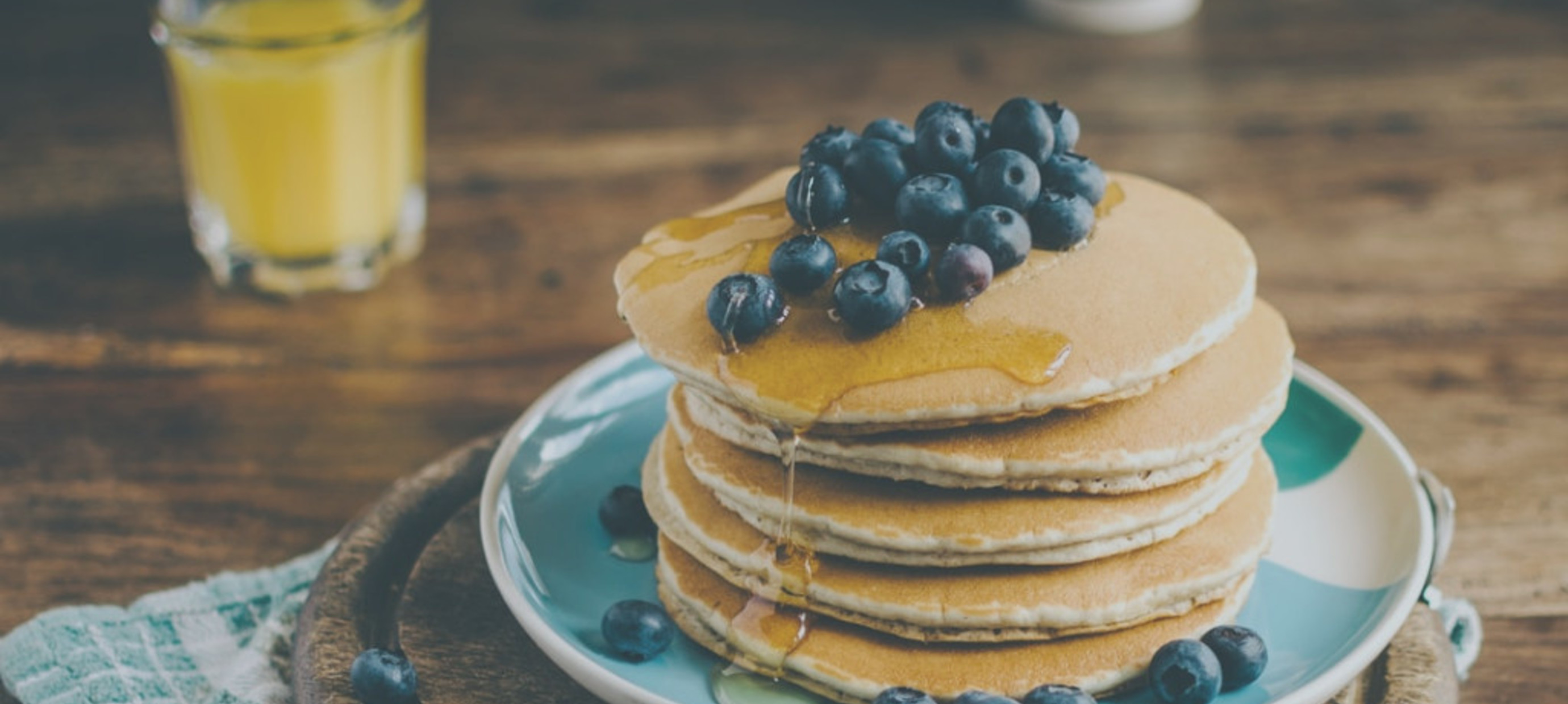 You may have watched A Day With ... videos in which professional squash players invite you to have a look at their daily lives. Besides being fun to watch, you always learn something new from these videos. Recently, I saw A Day With Paul Coll and what struck me immediately was the importance this professional gives to a good breakfast. He starts every training day with "power pancakes" that give him the energy he needs to fully recover from an intense workout or competition he had the day before. If the current world number 5 swears by these pancakes, at least I really want to try them out. So, during a few weeks I fed my body this super breakfast every morning. By the way, I found out on Google that these power pancakes are also very popular among fitness professionals and bodybuilders because you can easily add some protein powder to the mixture. This is good to know in case you need an extra protein boost.

This is how I did the test. Every morning I made these pancakes – they are delicious, by the way – with oats, bananas, eggs and chia seeds. I soon realized that you can vary endlessly this basic recipe. For example, one day I added spinach and zucchini for extra iron and magnesium. The next day I tried fresh red beets for an improved oxygen intake. How gross, you may think, but believe me: thanks to the sweetness of the banana, you won´t even taste these vegetables. If my fussy toddler daughters licked their fingers, I totally dare to recommend these pancakes for you.

The main question is: do they work? My test showed that they do, indeed. After a few days I noticed that I had more energy in the mornings, even if I had a hard training session on the previous evening. What about the time issue? I totally understand that baking pancakes on hectic weekday mornings can be practically impossible. Try it out at the weekends and if you like them and find that they boost your energy levels, you can then try baking them the night before during the weekdays, or even make enough for two days in a row. You can easily heat them up or just eat cold. Because they can be eaten cold, they are an ideal tournament snack. Your body will thank you for giving it such fantastic ingredients and you´ll notice the difference in energy levels and recovery.
Ingredients for power pancakes
For 10 pieces

- 70 grams of oatmeal

- 2 bananas

- 2 eggs

- a dash of (vegetable) milk - such as almond, soy or oat milk

- 1 tsp cinnamon

- coconut oil for baking (or olive oil / butter)

As far as the topping is concerned, you can vary endlessly. Try honey, blueberries or other fresh fruit, jams, syrup or cinnamon with grated coconut.
Preparation
Mix the eggs, banana and milk in a blender or food processor. Then add the oats and a pinch of cinnamon. If you add cubes of zucchini, the mixture becomes thinner and you don´t necessarily need milk. Keep in mind that this batter is not as thin as normal pancake batter. Heat some coconut oil in a frying pan and make 4 small circles with the batter in the pan. Fry them on medium heat on one side until you see that they are cooked enough to turn them over. Then turn them carefully with a flat spatula and fry them on the other side. Then bake all the batter and stack the pancakes on a plate. Enjoy your meal!
You may also be interested in the following articles:
Why you should eat bananas during a squash match
Why you should dominate the T in Squash