20 / Aug / 2020
Review Dunlop CX Performance Long Backpack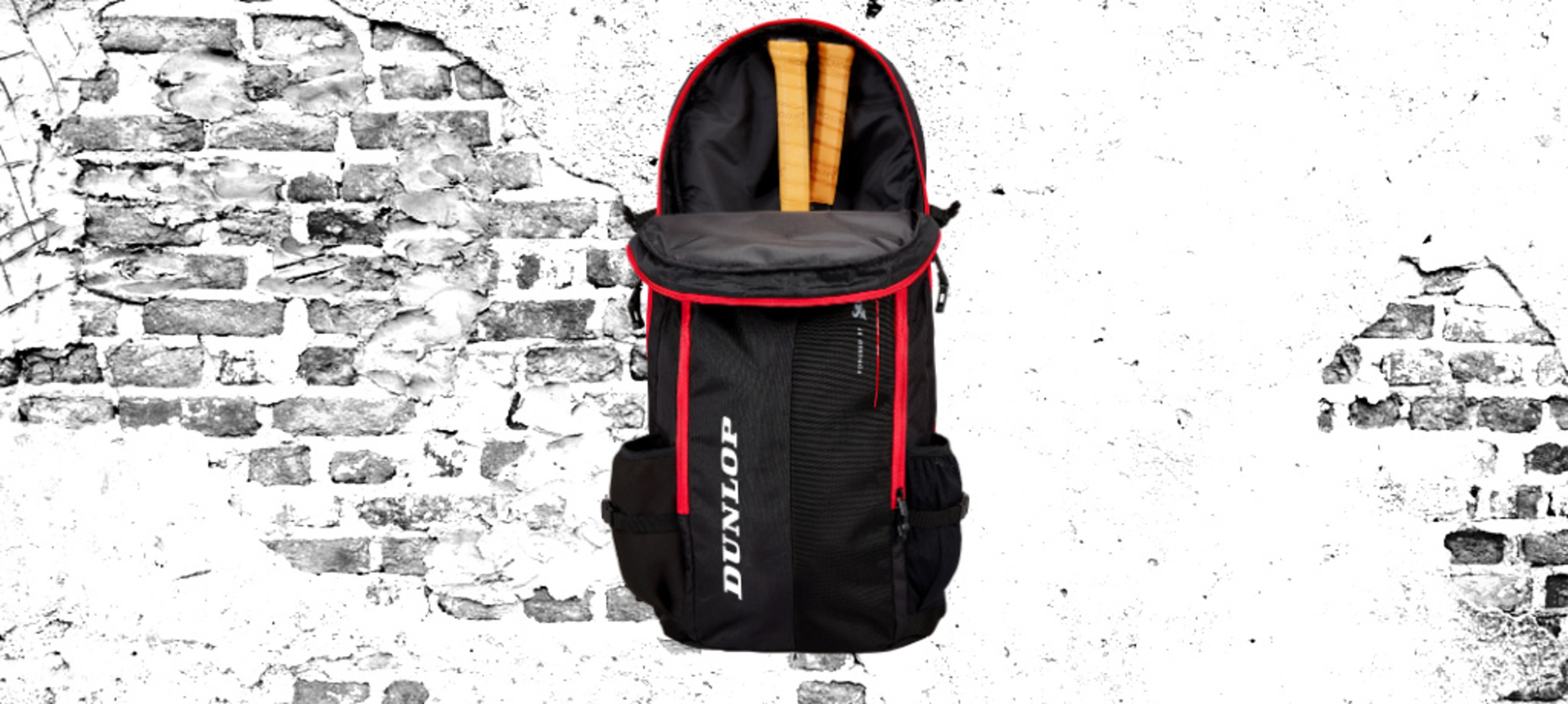 You must know the feeling when you see something and immediately think to yourself "that is for me". I´m not a guy who runs to buy the latest iPhone the moment it comes out, but this new type of backpack immediately got my full attention. The main reason is that it´s the first backpack into which your rackets fit completely, and I mean completely: from the racket blade to the very end of the handle. I immediately thought that this is a great innovation because I usually go to the squash club by bike, and quite a few times it has suddenly started raining when I was on my way. Well, a few drops don´t harm me, but I was worried about my rackets as the handles stick out of the backpack. There have been times when I´ve even chosen my 12 racket bag if I thought it was going to rain, but carrying such a huge bag on my back is certainly no fun in summer. So now you understand why my heart jumped when I saw the Dunlop CX Performance Long Backpack. Why hadn´t anyone thought of this before?

Now that I´ve been using it for a couple of weeks, there are certain things I´ve noticed that I hadn´t thought about at first. I thought it´d be useful to share my impressions and advantages and disadvantages of this backpack with you.

One of the biggest benefits is that the bag is really multifunctional. On the first hot summer day I took my racket out of the bag and replaced it with a large beach towel and went to look for a pool to cool off. My old Tecnifibre Air Endurance Backpack is not suitable for such usage. I wasn´t the only one who made most out of the bag, however. My girlfriend soon discovered that the buckles on the side of the Dunlop Performance Long Backpack are ideal for her yoga mat. It was no use trying to explain that this "luxury racket bag" isn´t meant for that. Oh well, beach, yoga, squash… I bet the bag will go with us on our city trip to Budapest this summer.

Now back to squash, because that's what the bag is meant for. As I already revealed, another big advantage of this backpack is that your rackets fit completely in it, so that your grips are protected against rain. Also strong sunlight can damage the grips, so this protection is useful on hot, sunny days, too. The rear compartment, which is meant for your rackets, is equipped with a velcro strap on the back which prevents your rackets from sliding into the bag. This velcro strap can hold at least three or four rackets in place. The front compartment has two handy mesh pockets, one of which has a zipper and where I store my phone and wallet. The front compartment is long but not very deep. It´s suitable for storing a towel, clothing and balls.

The greatest disadvantage of this backpack is the lack of a separate shoe compartment. What I do is that I store my clothes together with the rackets in the rear compartment and my shoes in the front one. I´d prefer to store my sweaty clothes and shoes separately and not next to my valuables. Luckily there´s a handy zipper pocket on the front which is spacious enough for some valuables. Personally I´d prefer storing my phone safely in an inside pocket and for example my sunglasses in the front pocket. But if I had written this review in the winter, I´d probably have paid attention to other things. But now it´s summer and I can tell you that one of the side pockets is made of an insulating material that keeps your bottle of water nice and cool which is fantastic on hot days. The second side pocket, made of mesh, is a good size and ideal for balls or another water bottle.

Last but not the least, there´s something I´m very happy about and that is how incredibly comfortable this backpack is to wear. Both the shoulder straps and the back are made of a thick foam material that feels nice and soft on your shoulders. You can clearly see and feel the "performance" finish. This also applies to the fabric and the zippers that in my opinion are of quite high quality. All in all, I´ve been happy with the Dunlop CX Performance Long Backpack and I recommend it especially to players who are looking for a multifunctional, comfortable backpack and like to go to the club on foot or by bike.
You may also be interested in the following articles:
Review Tecnifibre Air Endurance Rackpack
Review Dunlop Force Evolution 120