11 / Oct / 2019
Celebrate World Squash Day 2019 with us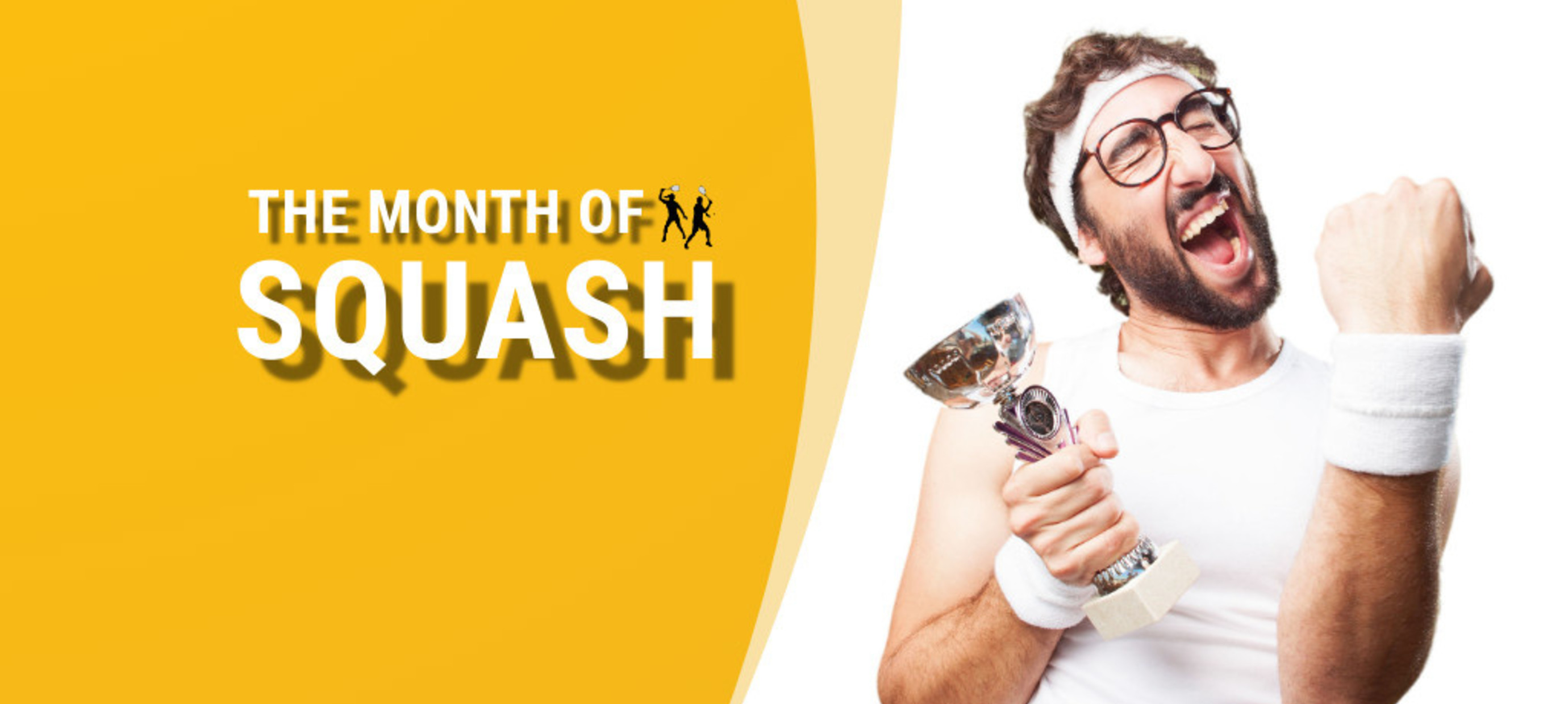 Yes, the time has finally come! Today is World Squash Day and we want to celebrate this special event together with you. World Squash Day is a party for everyone, no matter whether you are only just thinking of starting squash or have been playing for years. We think one day of celebration is not enough and so the whole month will be full of special promotions, giveaways, information and inspiration for squash fans of all levels.

Several times a week we will announce special World Squash Day deals which mean you can complete your equipment at a competitive price. In addition, we also treat you to special giveaways. But Squashpoint is more than just an online squash web store. As true lovers of this wonderful sport, we would like to inspire you and help you improve your game.
Why do we celebrate World Squash Day?
The main goal of World Squash Day is to make as many people as possible enthusiastic about squash. I would like to share my love for the sport that I (Stef) have been practicing passionately for many years. The motto of World Squash Day 2019 "Squash is the very best game for Fun and Fitness" is definitely true and I can recommend this sport to anyone.

The great thing about squash is that everyone can practice it provided they have the right equipment. With the right ball and the right racket, even a complete beginner can enjoy a nice game of squash. This is not the case in many other racket sports where you first need to take several lessons before you are able to keep the game going. Squash is a fantastic sport that deserves much more attention and enthusiasts.

World Squash Day is the perfect opportunity to give the sport to the attention of players and those who are looking for a fun and healthy hobby. That is why we celebrate the entire month with everyone from competition players to those who are only just thinking of giving squash a try. With useful tips we encourage you to improve your game in no time and with fantastic deals and giveaways we want to help you complete your equipment.
World Squash Day deals
You can shop for different World Squash Day deals for a whole month so that your squash gear is optimal for this starting season. Check the deals of the week (until October 18) and view today's giveaway.
Stay tuned
Stay up to date on all activities and events of our World Squash Month by signing up for the newsletter. This way you will always be the first to receive in your mailbox all information about World Squash Day deals, fun giveaways and tips to improve your game. Remember also to sign up for our Facebook event, an online event that you certainly do not want to miss. ;-)

Pssst, also invite your squash friends to this event - the more the merrier!
You may also be interested in the following articles:
How did World Squash Day start?