08 / Oct / 2021
How did World Squash Day start?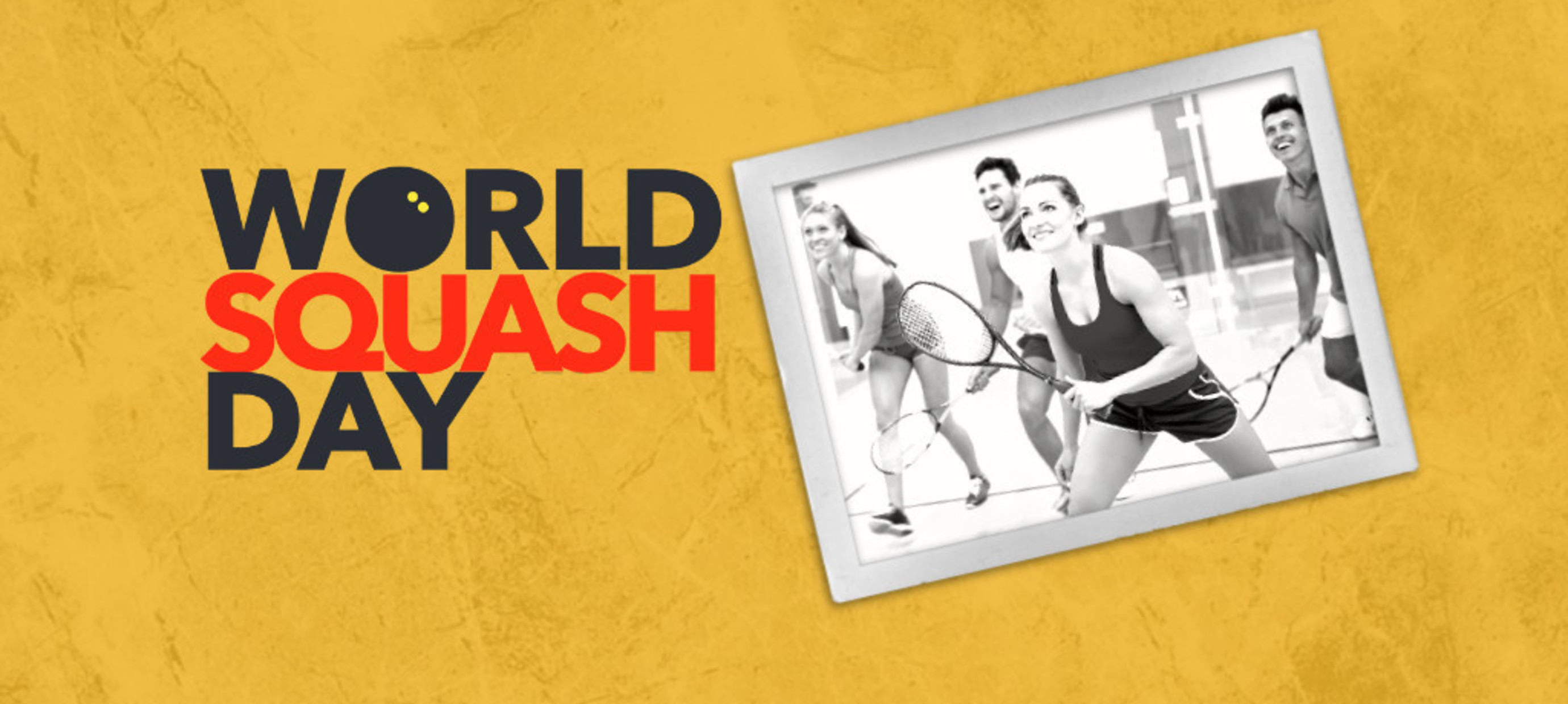 World Squash Day returns on Saturday, October 9, with an ambitious plan to attract one million new players for the sport over the next decade.

World Squash Day has become an important event and is celebrated every year by more and more squash clubs around the world. Its main purpose is to promote squash as a sport and to get more players. There are good reasons to promote our sport, because a number of scientific studies show that squash is one of the healthiest sports in the world. Already back in 2003, squash was given the title of the healthiest sport by the leading American magazine Forbes. And today, as more and more people are struggling with chronic health problems and overweight, squash could well be at least part of the solution. Thanks to the competitive element and the social nature of the sport, you may completely forget you have done a hard workout in a short time. While your mind focuses on the game your body builds up muscle and burns calories. So many people with good intentions sign up at a fitness center every year, but after a while the gym is quite empty again. In most fitness training, the fun factor is missing and many people end up giving up the workout routine. This is where squash stands out. It is fun, entertaining and social – and effective. Who would not like to give a go to a sport like that?
How did World Squash Day start?
To give squash the attention it deserves, all kinds of events, tournaments and parties are being organized on October 9. But the story behind World Squash Day is unknown to most people.

World squash Day was started by a group of squash friends as a memorial to squash players who were killed in the 9/11 terrorist attacks in New York. Among the victims was Derek Sword, a talented Scottish player. The squash legend Peter Nicol was with him in the international youth team at the time and assumed the important role of president of WSD. Nicol's involvement was moving because he too was to participate in the 2001 US Open in Boston that was being build up when the terrorist attacks happened. The tournament was postponed to January 2002 and re-named Memorial Open. After Peter Nicol won the tournament, he flew to London at night with fellow professional players John White and Paul Price to play at the first World Squash Day event at the famous Lambs Club in London. Teams from London and New York competed for the Derek Sword Trophy. The following years a number of memorial tournaments were organized. These emotional occasions demonstrated how sport can bring people together and help heal wounds. And the passion that arose during those events for World Squash Day is still alive today.
Squash, a solution for the global health problem
Today, most nations around the world face the same health problems due to lifestyle changes. The founder of WSD, Alan Thatcher is convinced that squash can offer a solution to many people and he has set the goal to attract at least 100,000 new players during Wold Squash Day.

Through cooperation with the World Squash Federation, the PSA Foundation and various national federations on every continent, Thatcher hopes that we can all work together to organize special events and tournaments to make as many people as possible enthusiastic about squash.

One thing is certain: at Squashpoint we will not let this special event pass unnoticed. As true lovers of the sport, we will celebrate the whole month with you. We want to put many players in the spotlight, from beginners to advanced. Make sure you will not miss out on anything by signing up for our newsletter. This way you will always be the first to receive all information about our special World Squash Day promotions in your mailbox. 

And remember: squash is the number one choice for Fun and Fitness!