01 / Oct / 2019
How to improve your racket technique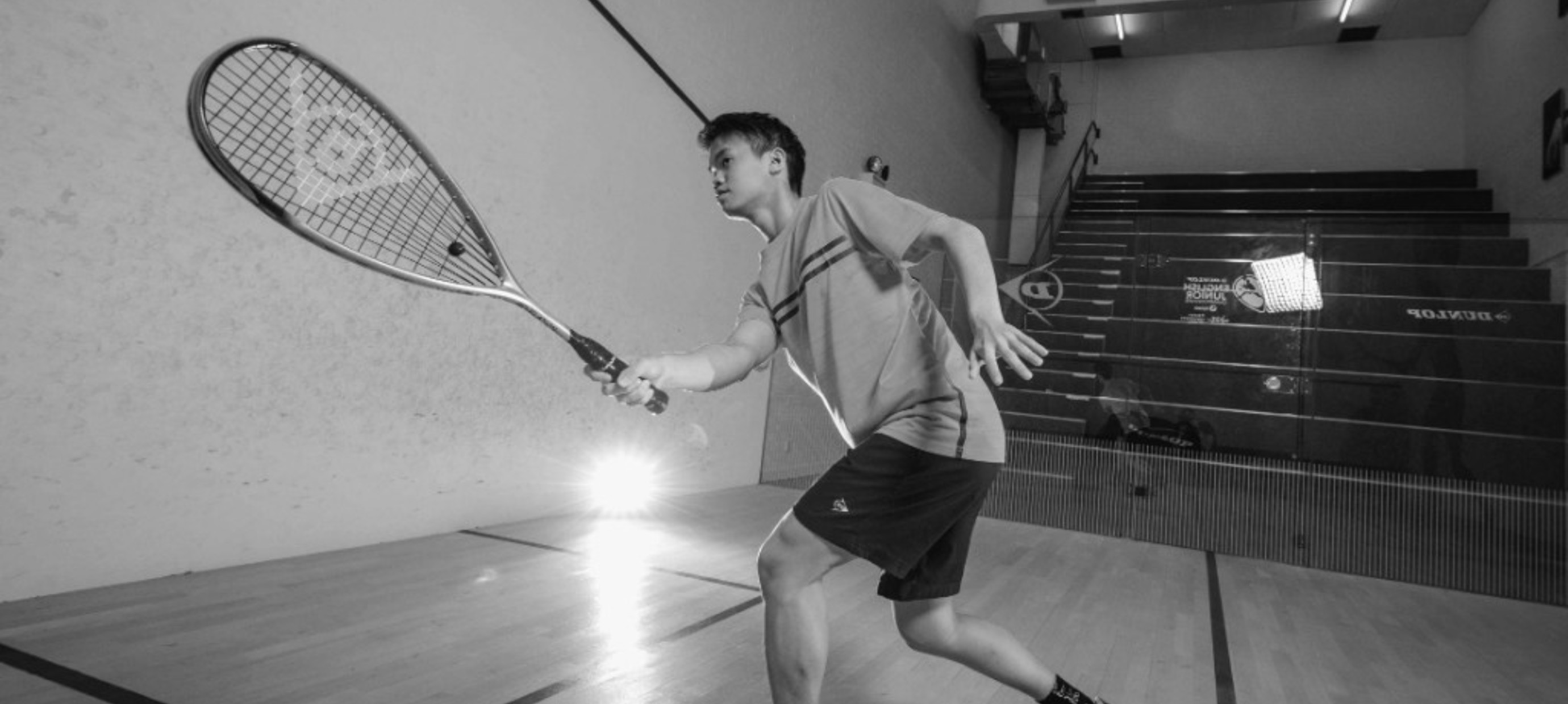 Why is a good technique so important? Sometimes you see physically very strong and talented players and you hear comments such as: "If only his technique was better, he would be unbeatable". You also hear people say: "The style is free as long as you get the ball where you want to". True, but improving your technique makes you an even better player in any case. Firstly, a good technique enables you to apply a variety of shots. Most of players who have played for years can hit pretty good drives, but how many can hit soft, accurate drop shots? Or high lob shots, to slow down the pace in order to defence or to surprise the opponent? Secondly, if you have a good technique, you have more possibilities to hit pretty much any shot from any point of the court at any time (of course, this requires that you get to the ball quickly enough). Wow, the more thought of playing against someone like that makes my feet tremble. Talking seriously, practicing technique is important because a good racket technique makes your playing much more effortless and sometimes enables you to beat physically stronger players simply because your shots are more accurate and you can play a bigger variety of shots.

We all have our personal styles to hit the ball. However, there are certain things that most good players tend to have in common and let´s talk about some of them below. I´d like to emphasize the importance of having a coach regardless of whether you´re a beginner or have played for years. Books and videos might help to improve your racket technique, but a personal coach cannot be replaced. That´s also the reason I won´t go into how to hold the racket, in what position your wrist or arm should be, and stuff like that. I believe it´s vital that a good coach shows and keeps working with you on all that.
1. Hold your racket ready
Squash is an extremely fast sport. The ball can come to your forehand, to your backhand or straight towards you. Even if you´re nicely on the T but your racket is in your feet, you waste time lifting it up for the swing – and sometimes you don´t have that time and the result is that you´re late with your racket and hit a poor shot or miss the opportunity to volley. So, hold your racket above the waist level, a bit as if you were shaking hands with someone. Don´t exaggerate, be ready but relaxed. It´s all about giving yourself as much time as possible. After each shot, don´t let your racket drop facing the floor but hold it ready all the time. Think of your racket as an extension of your arm.
2. Quick backswing
Now, your racket is ready and you see to which side your opponent´s shot is coming. The next thing is the backswing (taking your racket behind your body). The ideal is that your backswing is simple and quick. By saying simple I mean that you shouldn´t make any weird extra movements with your racket while you bring it up behind your body, all extra curves and swings waste time and energy. Simply, "open" the racket and take it back, sometimes more, sometimes less, depending on the time you have and the shot you´re going to play. Ideally, you should be so quick with your backswing that you have time to stop the movement. Your opponent will struggle to see what you´re going to do next if you bring the movement to a halt. A quick backswing gives you more time to move correctly to the ball, stop and start the forward movement.
3. Rotate your shoulders more
I said earlier that you should think of your racket as an extension of your arm. Now, your backswing should make you rotate your shoulders so that your chest points towards the back corner. This helps you generate more power. The power doesn't come from the arm movement only, but from the rotative movement combined with balancing forward to your leading (front) foot. How do boxers generate power? Definitely not from the arm, but from the body and movement forward. The same applies to squash. Rotation of shoulders also enables you to hit straight drives, not only cross courts.
4. Learn to rotate your forearm
Now your backswing is ready and you actually start the movement towards the ball. Have you ever tried to skip a stone into the water? The movement is very similar to a squash strike. The rotation of the forearm combined with rotation of the upper body and moving the body weight forward enable even a tiny woman to hit the ball really hard. Again, it´s about technique. Rotation of the forearm can be difficult for beginners. It's something your coach will explain you at the very beginning. Practice in front of a mirror, first without racket, then with a racket (if there´s space!). Solo practice gives you an excellent opportunity to practice racket preparation, quick backswing and the rotation of your forearm. Play around with the ball, near the wall, far away from the wall, change the side quickly. Practice to tame the ball, controlling the technique all the time.
5. Remember to follow through
It's very important what happens after striking the ball. Take your time to follow through, as if you're following the way you want the ball go. Be careful not to step away from the ball until your follow through is complete. Sometimes players step back to go to the T at the same time they hit the ball, and the result is that the ball tends to come towards their own body. So, take your time and then move back to the T quickly.

Does it seem like a lot to think about? When players work on improving their racket technique, they normally concentrate on one or two things at the time. Sometimes during weeks or months. Even very good players have to go back to this kind of basic things over and over again. It's also amazing how you might think that for example your racket is ready or you rotate your shoulders enough. Then you ask someone to record you on the court and you realize that you're helplessly late with the racket, or too close to the ball, things like that. Video and your coach don't lie, so make use of them.
You may also be interested in the following articles:
Tips on how to plan a squash training session
Improve your swing through
How to improve your grip