05 / Mar / 2019
Harrow - the Ferrari of the squash rackets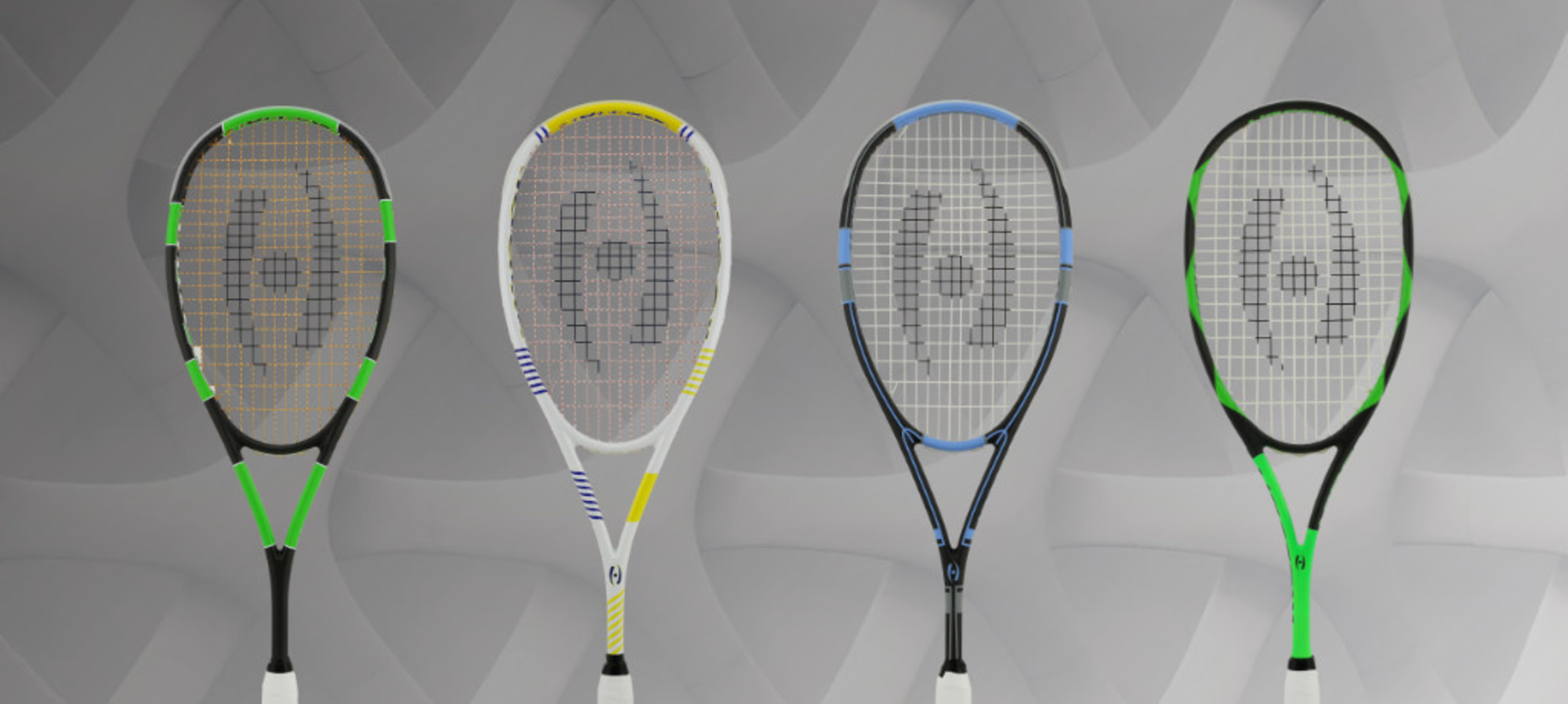 Harrow may not be as well-known as Dunlop and Wilson are, but for many advanced squash players it is the dream brand. For many lovers of the sport, Harrow is known as the Ferrari among the squash rackets. This American squash brand has succeeded in developing rackets that distinguish themselves from other brands in many areas. It is no wonder that there are several top ten players who have chosen Harrow.

In America, Harrow is the absolute number 1 squash brand and a sponsor on the PSA Tour. In Europe, until recently, the brand has not been as famous as in the United States, but that seems to be changing rapidly.

Harrow's vision is to supply only innovative and high-quality rackets that meet the needs and wishes of the customers. They do not content with mediocrity but make squash rackets which offer the best playing characteristics. Not only do they feel lighter than rackets from other brands with exactly the same weight, they are also made of better materials. It is not for nothing that top players like Tarek Momen (the current world number 3) and Karim Abdel Gawad (ranked 4) play with Harrow. In women, the current number 1 Raneem El Welily conquers one title after another with her Harrow squash racket. 

As I write this text, I look around me and see three Harrow squash rackets next to me: the Harrow Stealth, the Harrow Vapor and the Harrow Vipe. All three give me the same unique sensation the moment I pick them in my hand and swing a few times in the air. Imagine yourself in a super-de-luxe sports car, pressing the accelerator pedal a few times. That powerful sound, that feel of the steering wheel in your hands, getting you ready for the race - that is exactly what I experience with these exclusive Harrow rackets.

There is a fourth racket available at Squashpoint, the Harrow Spark. It has been my new racket for two weeks now and I will soon give you an extensive review of this great racket. So stay tuned!